Via Edge, Internet Explorer, Chrome, FireFox
All New Surveillance Plugin
All New Surveillance Plugin makes users can use Surveillance Center from the comfort of a familiar operating system via Microsoft Edge*, Internet Explorer*, Chrome*, FireFox or Safari. Surveillance Center not only provides real-time surveillance monitoring and playback of recordings for multiple camera channels, but also significantly decreases the resources needed to operate Surveillance Center providing you with an optimal and seamless experience.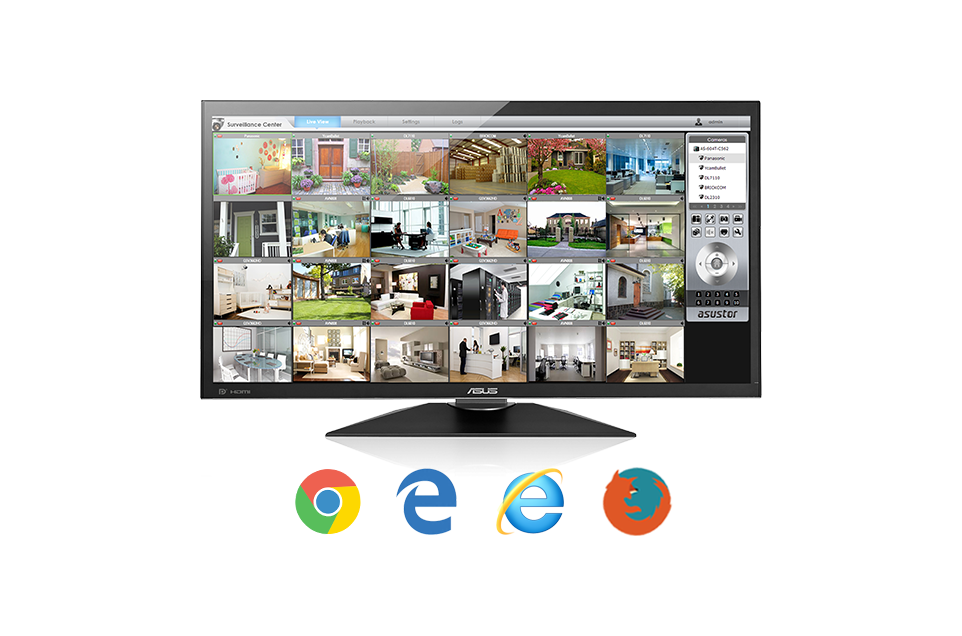 ASUSTOR Unveils new Flagship NAS Models, ADM 3.0 and CMS Lite at Computex 2016
At Computex 2016, ASUSTOR is exhibiting 5 brand new enterprise-class quad-core flagship models in the AS6208T, AS6210T, AS6204RD/RS and AS6212RD; Brand new ADM 3.0 operating system featuring customizable widgets, grouping function and system notification board; Enhanced multimedia functions and new CMS Lite for Surveillance Center.
Using Netflix and Plex with ASUSTOR Portal on ASUSTOR NAS
Learn how to use Netflix and Plex with ASUSTOR Portal.